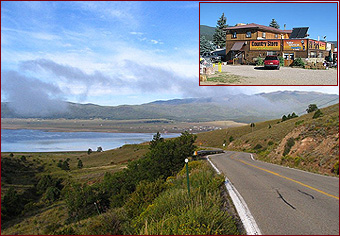 Golden Eagle RV Park
Native American Arts & Jewelry

Vacation With Us in Beautiful Eagle Nest, NM!
The Golden Eagle is a pet friendly, Good Sam RV Park which is open year-round. Located in the Moreno Valley on the historic Enchanted Circle Scenic Byway, Eagle Nest is surrounded by the Sangre de Cristo range of the southern Rocky Mountains at an elevation of 8,260'. Summer days average 75º daytime to 40-50º nighttime with low humidity, making it the perfect location for a fun and relaxing vacation!

RV Park facilities, amenities and planned activities include everything to make your stay delightful, with daily, weekly and monthly rates. The park's Country Store carries veggies, dairy products and meats, and there are scheduled Merino Valley farmers starting in June every friday from 9-1.market days at the park as well.

The Golden Eagle is known for its beautiful club room and immaculate showers and rest rooms. And the folks at Golden Eagle RV Park are committed to making your visit to their beloved Moreno Valley the very best it can be. The park offers an ever expanding list of interesting, educational, and fun activities such as game nights, crafts classes and a farmers market.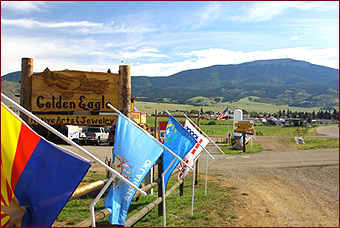 Amenities:
• • Full service food facility catering to special events, breakfast, lunch and dinners.
• Catering available for your family reunions and special events
• Internet WiFi available
• Laundry facility on site
• A large and comfortable club room with kitchen for you, clubs or groups, and family reunions.
• World's Best Potlucks, Cajun Fish Fry and Shrimp Boil
• Weekly tours and a variety of craft classes, including beginner and advanced wire-wrapping, sewing, quilting and baking
• Food Wagon

Your Rocky Mountain Playground Year Round!
No matter what kind of vacation you enjoy, it awaits you you in the incomparable landscape of Northern New Mexico. The Enchanted Circle will take you to the high desert mesa of historic Taos, where you can enjoy river rafting on America's first Wild and Scenic designated river, the Rio Grande, or see the Rio Grande Gorge from the vantage point of a hot air balloon! Enjoy the museums, galleries, shops and dining in the historic Taos Plaza and the newly designated Garden District. Visit America's oldest continuously inhabited dwelling, the Taos Pueblo, take a trip out to the magnificent Taos Gorge, and visit D.H. Lawrence's ranch on the way out of town.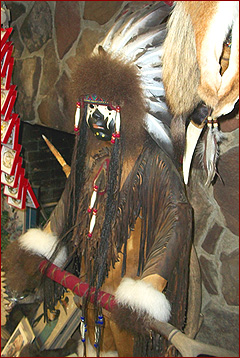 Eagle Nest and the remainder of the Enchanted Circle bring you to higher elevations, through the beautiful Moreno Valley where the sunsets are legendary, to the alpine aspen and ponderosa pine forests. This area has long been a ski (and now snow board) vacation destination for families and friends, with Spring Break ending the season with special events for everyone. For those who prefer, there is cross country skiing, snow shoeing, ice fishing and snowmobiling.

But this is a vacation paradise year-round!. The entire area is surrounded by over a million acres of the Carson National Forest, providing hundreds of hiking, mountain biking and ATV trails. And the Enchanted Circle itself is a favored 85 mile road bike ride, which can be extended to a full century ride.

Hiking or horseback riding are the best ways to really see the sights, with forest trails which suddenly open to expansive alpine meadows carpeted with wildflowers. Northern New Mexico is hummingbird country, and you might spot a Rocky Mountain Bluebird along with eagles and hawks. Make sure to bring your camera, you won't want to forget your Northern New Mexico vacation of a lifetime!

If you choose to see the Rockies the way they did in the Old West, on horseback, there are plenty of options. Trail rides are available starting at an hour, and going all the way to several days camping in the breathtaking Valle Vidal. You can combine your trail ride with fly fishing and hunting. And when you put your horse away for the night, mosey on over to a Cowboy Evening, with great food and entertainment, round-up style!

But you may just enjoy relaxing ... and there is no better place to do it than in big sky country, with beautiful not-too-warm days and cool star-filled nights. You haven't seen a night sky until you've seen it in Northern New Mexico. And if you come in August, get out your chaise and a blanket, you'll want to stay out most of the night for the meteor showers!

So if you are ready for the vacation of a lifetime, head on over to the Golden Eagle RV Park in Eagle Nest, where they'll have the coffee on when you get there!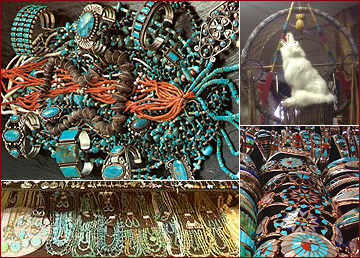 Fine Quality Contemporary Native American Jewelry and Arts
Golden Eagle Native American Arts & Jewelry offers quality Native American silver jewelry, pottery and crafts made by Native artisans all over America. Nations represented include the Navajo, Hopi, Zuni, and Santo Domingo pueblos, and the Lenope, Cherokee, Muscalero Apache, Yurok, Mandan and Mohawk nations, and many others.

All pieces offered for sale by Golden Eagle are handmade. Bruce and Bridget travel the United States to meet directly with each of the over 150 skilled Native American artists representing over 30 Native American nations whose work they carry. By doing so, they eliminate the middlemen in order to offer these beautiful pieces to you at the lowest possible prices. Bruce and Bridget also represent their artists by selling at Pow Wows all across America.

Golden Eagle Native American Arts & Jewelry offers beautiful, authentic, hand-crafted silver jewelry as well as belt buckles and pottery from seven different nations. You will also find stunning kachinas, fetishes, sculptures and decorated buffalo skulls; pipes, drums and breastplates; medicine wheels, sand paintings and headdresses, as well as a large collection of beautiful and unusual dream catchers and Christmas ornaments. At Golden Eagle Native American Arts & Jewelry you will find one-of-a-kind museum quality pieces for serious collectors, as well as affordable pieces for the casual collector.